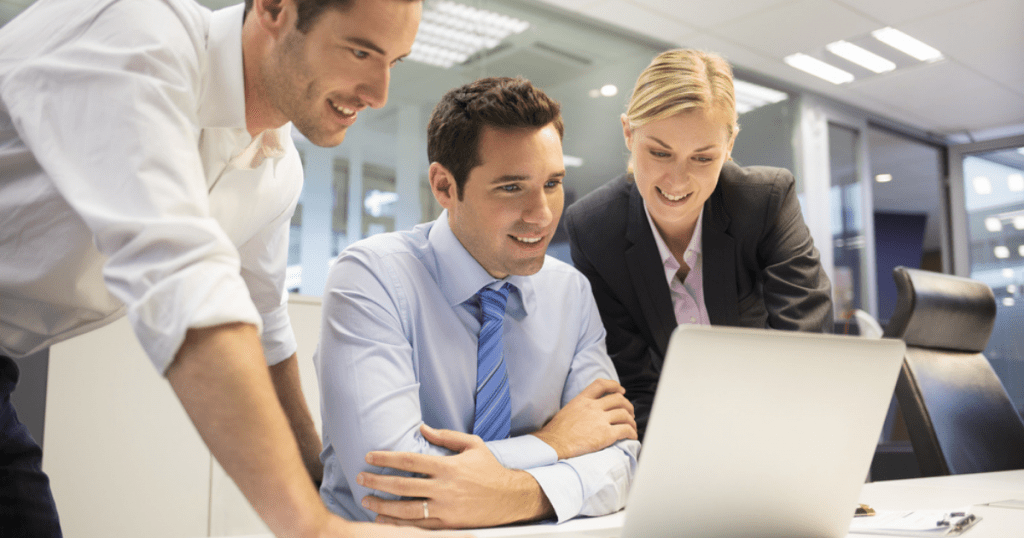 Recruitment and Selection Tips for Finding New Staff with the Right DNA
How do you approach the recruitment and selection of new staff? Could you use some tips? Are you thinking of hiring a recruiter or do you outsource it? In the current market, you see that the best staff choose the best employer. Personnel is one of the most valuable assets of an organization. A good investment in the staff makes you an attractive employer.
As the saying goes, "flowers bloom where they are given space and people too." This indicates that a good working relationship with your staff pays for itself. This is reflected in job satisfaction, productivity, and the retention of your staff. Make them proud to work for you by involving them in the company. This has a huge attraction for recruiting new staff. Let this be reflected in vacancy texts, and vacancy videos, and use the channels that suit your company. Whether that means addressing your own network or outsourcing the recruitment and selection to an agency or interim recruiter.
Do you have the staffing in order? Can you deal flexibly and adequately with the personnel issues that come your way?
Okay, of course, you want to be that good employer, and you will pay attention to this. But what else can you do yourself to attract good staff, staff with the right DNA? We are happy to give a number of concrete tips for the recruitment and selection of new staff.
Tip One
Strong and Unique Job Posting Text
Have you noticed that so many job descriptions are similar? The trick is to stand out with your vacant texts and to stand out from the crowd. Think carefully about who your company is in advance. What core values ​​do you have and what is your identity? Clearly show what the company stands for and what you focus on. What is your own DNA and what is your promise? In that respect, you can think like a marketer, but with regard to your own company.
Then come up with an original form to present your vacancy. Show a candidate what a working day at your place looks like and let them experience what their future work would be like. Touch your new employees with, for example, a vacancy video. Hire a professional copywriter or content creator for dazzling text. Let your own staff play a role and involve them in the entire process. They are your best ambassadors!
Tip Two
A Candidate's Journey That Arouses More Than Their Interest
Like marketers, it's important to think carefully about the steps a candidate goes through before saying "yes" to that new job. There must have been many contact moments before a candidate actually takes the step, just like when purchasing a product or service. Put yourself in the shoes of your new employees. The era where you could simply wait for your candidate after you posted the job on Indeed or LinkedIn no longer exists. You first need to make sure your business is visible. Show beautiful projects, let your own employees speak, and post messages on social media that tell fun and attractive stories that are real.
A candidate may then proceed to orientate and apply for a job. As an employer, you must therefore do everything possible to entice top talent to work for your top company in this competitive labor market. When a candidate finally chooses your company and says: "I love my Job", then you have done well and you will continue to attract beautiful talents.
Candidates will go through all the stages below of the See-Think-Do-Care model before proceeding to say "yes" to the vacancy.
Tip Three
Involve your Staff in the Process
The current employees can also be used to recruit and select new personnel. So don't forget to involve them in the process. For example, ask them if they can nominate candidates from their own network. It is especially nice that your own staff already know the potential new employee, so you have a very useful reference. Ask your current employees if they want to actively share the opening vacancy on their own social media channels. LinkedIn is here for the perfect channel. This often ensures a large reach of the vacant position. In addition, ask if your employees want to attend the job interviews. This is very valuable for the applicant, and they get a much better and more honest view of your company. Having a good click is essential here, so you immediately have more insight into the candidate's DNA. Does it fit the DNA of your company and the current staff?
Tip Four
Outsource Recruitment and Selection
Finding and attracting good staff is not easy. Now that we are dealing with a tight labor market, this requires more knowledge and skills than ever. This may be very far from your own business operations. A good recruitment and selection agency knows very well where to look for the candidate that suits you. With the right DNA. It may even be the case that they already have good candidates in their own network.
What does a recruitment and selection agency do? This is concerned with attracting and selecting candidates and then connecting them with the employer who is looking for personnel. A recruitment agency will first ask you about your recruitment problem so that they know exactly what they can help you with. They then engage in attracting applicants and holding intake interviews with them. If the agency thinks that the applicant and the client can mean something to each other, they are put in contact with each other.
Tip Five
Hire an Experienced Recruiter
Another option is to temporarily hire a recruiter as an "interim recruiter". This can be ideal if you have a temporary recruitment problem. What this recruiter can do for you depends on your situation. Do you only want the interim recruiter to find suitable candidates? Then this person can search for your organization. Do you want the interim recruiter to actually make contact with the candidates? Then the interim manager can also take over the entire application process.
Interims have a lot of knowledge of the current labor market and can therefore provide a lot of added value. An interim manager knows exactly what is going on. You often see that a company either finds it difficult to find its own recruiter itself or wants the vision and advice of an expert to include in the work processes. If you have a complex recruitment problem, you can use an interim recruiter for this. An additional advantage is that an interim worker can start working immediately and that you only pay for the hours worked. As a company, you do not have to pay for sick days or holidays.
Tip Six
Employment Agency Instead of Hiring
If you want temporary staff quickly, you can opt for an employment agency. An employment agency is an intermediary between a job seeker and a company. When a company is looking for staff, it can approach an employment agency and submit the question to the agency. The temporary employment agency will then look for a suitable match that fits the needs of the company. The job seeker and the organization are then brought into contact with each other, and if the impression is good for both parties, the position is filled.
It is good to know that the job seeker will NOT be employed by the company but by the employment agency. The employment agency also pays the employee's salary, and the vacancy holder pays the employment agency. The costs that an organization pays to an employment agency often consist of a gross hourly wage, reservations, and a margin. In general, you pay two to three times the gross hourly wage for a temporary worker. The agency arranges the process for hiring and paying the temporary worker, can write the vacancy text, and takes care of the payroll administration. In addition, as a company, you only pay for hours actually worked by a temporary worker, which offers more flexibility.
Finding Good Staff with the Right DNA; Do it Yourself or Outsource?
As an employer, outsourcing the recruitment and selection of new personnel with the right DNA can save you a lot of time and money. For various reasons, you may want to do this yourself, and that is why we are happy to give these tips. If you can't figure it out yourself, we're here to help. We have various recruitment concepts to quickly find good personnel for your company.
This way, your staffing will quickly be back in order.
Useful links:
Resume Writing
Cover Letters
Résumé Questionnaire
Job Search
Written by Bob Hubner